VRG Thanh Phuoc Logistics and Joint Stock Company
Established in 2013, with a total investment of 35 million US dollars. The core business of the company is Port development and Logistic.
Shareholders of the Company:
Sai Gon VRG Investment Corporation – A subsidiary of Vietnam Rubber Group.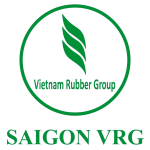 CJ Korea Express – Vietnam subsidiary of CJ Logistics(Korea)

LOCATION OF THANH PHUOC PORT
PORT DETAILS
The land size of Thanh Phuoc port is 47.8Ha, including 616 m of wharf, 3main jetties, liquid & gas operation, bulk cargo and container cargo area.
Location: Go Dau – Tay Ninh. 10km from Phuoc Dong Industrial Park. 12km from Moc Bai Border Gate. 16 km from Trang Bang & Linh Trung 3 Industrial Park.
Depth of berth: – 10 Meters
Capacity: 5 million tons / year
Storage system: 1.5 million tons / year
Barrels: 2,500 tons
Crane capacity: 40 tons.
| | | |
| --- | --- | --- |
| EQUIPMENT | CAPACITY | Quantity |
| Fixed Crane | 45 | 1 |
| Crawler Crane | 7 | 5 |
| Reach stacker | 40 | 1 |
| Folk lift | 4 | 2 |
| Tractor/Trailer | 40 feet | 8 |
| Excavator | 0.5 m3 | 1 |
| Scale | 100 tons | 1 |